Decking
We use the best quality products available on the market, most of which are made from recycled materials. Most of the time materials are all cut off site in the factory meaning less mess, less time and less hassle on site for fitting. Our team work nationwide offering our decks to all major holiday parks. Beautiful, low maintenance and long lasting decking is designed for the holiday park industry.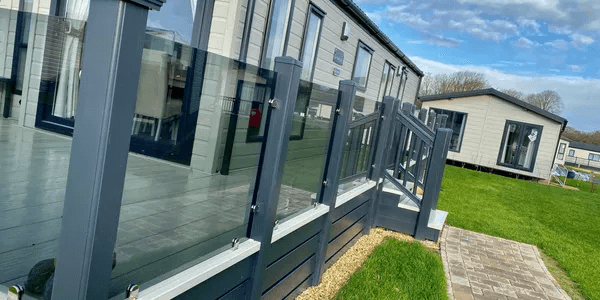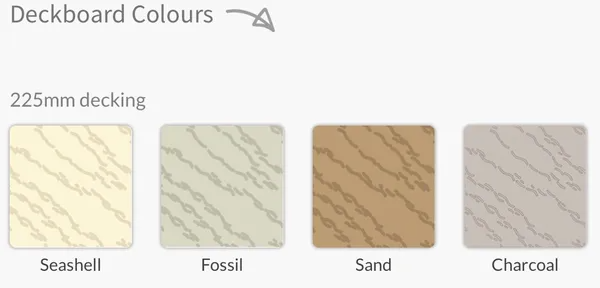 Deckboards
Standard deckboards are available in a 225mm wide deluxe wood grain finish. They are anti-slip making them safe in the wet as well as the dry. The deluxe deck boards are made from 83% recycled materials and are tested to BS7679 for slip resistance, BS EN 660: 1999 and BS EN428: 1993 for wear.
Switchboard Deckboards
The all new Switchboard is a 150mm wide, dual sided deck board. Deluxe woodgrain on one side, and a more traditional grooved finish on the other. Both of which are anti-slip making them safe in the wet as well as the dry. These boards also have a 10 year warranty against colour fade.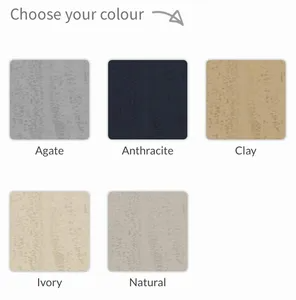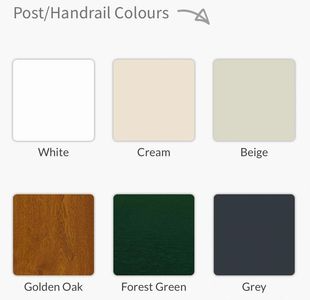 Balustrades
All balustrades are manufactured to a shape to offer an ergonomic feel and the most attractive appearance. We offer 6 standard colours, 3 of which are foiled.
Pickets, Glass pickets and Glass panels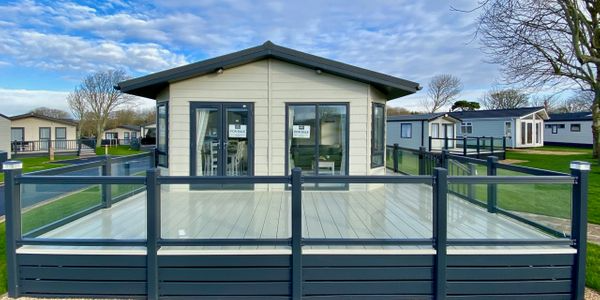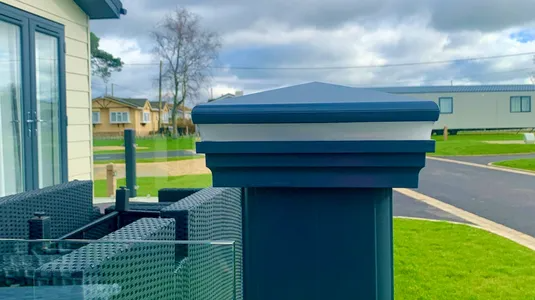 Post Caps
Plain cap
Ball cap
Gothic cap
Acorn cap
Coach light
Globe light
LED light
Solar light
Skirting & Gates
All skirting is configured to fit different shapes and style deckings offering an attractive way of finishing your decking and also hiding away the underside of your holiday home.

Hinged latched gates add an element of security and is useful for those with children or pets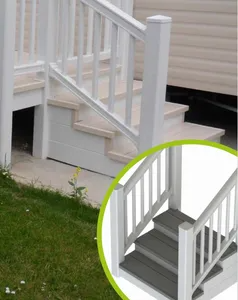 Subframe
Galvanised steel subframes provide a maintenance free base with no fire risk or rotting in damp conditions. The sub frame consists of galvanised 'I' beams and connectors onto the twin wall PVC posts.

Our decks fitted on a steel sub frame can hold in excess of 500 kilos per square metre.